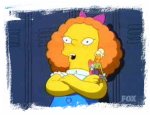 Friday had a distinct
cartoonish
vibe to it. First of all, one of our cashiers, who looks just like
Francine, the bully who terrorizes Lisa Simpson,
called in and gave her zero day notice.
Here's a transcript of the phone conversation.
"Francine": "Todd, I quit. I got a job at a hospital."
Me: "As what, a CPR dummy?"
"Francine": *CLICK*
Me: "Bitch hung up on me."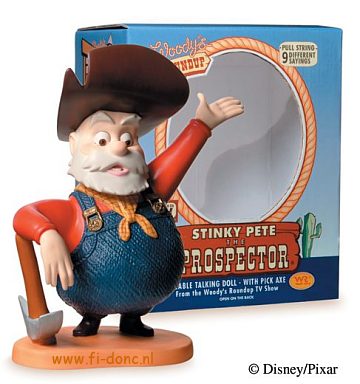 Earlier in the day, we had a female customer (yes, a woman) who - minus the beard - looked, dressed, and talked EXACTLY like Stinky Pete the Prospector from
Toy Story 2.
Yes, she had the
oversized
cowboy hat. Yes, she had the overalls. Yes, she had the rotund figure.
I wanted to ask if there was a Toy Story Fest I wasn't aware of, but she was apparently late for a
rootin
'
tootin
' roundup; she didn't stick around for long.
Hell, with the war in Iraq still going on, I'm just glad I didn't see the
Little Man From the Draft Board.