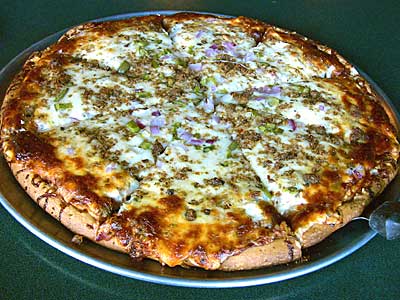 Saturday night I went to see a local band play at a venue about two blocks from where I'm house-sitting this week. In other words, I didn't have to worry about drinking and driving; I could just stagger back after the show.
Let's just say I had a problem pacing myself. I had been having a bad ...uh... life, and drinking Maker's Mark two at a time seemed like a good idea. It wasn't.
I don't remember a note played by the fine band I went to see. Seriously, people asked "How was the show?" and I had to say "Your guess is as good as mine." (Dave, Alisha, you were both there. How was it?)
The next day, I was hurting. I felt like I had gone back in time to 1988, walked up to Mike Tyson, and insulted his mother. Not that present-day Tyson couldn't kick my ass, but the was a Tyson-in-his-prime hurt.
My first idea was to go to Cumberland Brews and have a few of their fabulous beers. They tasted good, but did nothing to quell the sense of impending death that hung over my hangover.
Thank the god of your choice for
Impellizeri's
. A few slices of my favorite pizza saved my life. The next time you're in Louisville, I'll take you there.